Creative Workshops through The Creative Light
Future workshops through The Creative Light are posted.  Please take a look www.thecreativelight.info and see if there is any workshop you would be interested in taking.  And if you have any questions please do not hesitate to contact Nancy at 210-367-0724 or thecreativelight@gmail.com.
Our next class is Saturday, January 28th, Lightroom Workflow: Lightroom Lite taught by Tom Turner.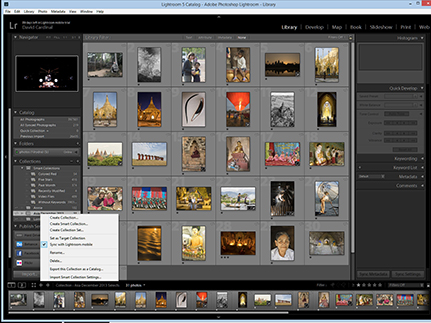 Lightroom Workflow: Lightroom Lite  
So you have some good shots, now what? How do you view, edit, print or share them in any way? This course will help you conquer your fear of new software and turn your good shots into Great shots. This course is designed to give you a dynamic understanding of the workflow available through Adobe Lightroom. You will learn the tools to manage their catalogs of digital photographs along with the tips and tricks offered by the camera RAW presets built within Lightroom. We will discover how to edit and tone their images in a variety of styles, add effects, and manage their catalogs with keywords, metadata, and smart collections.